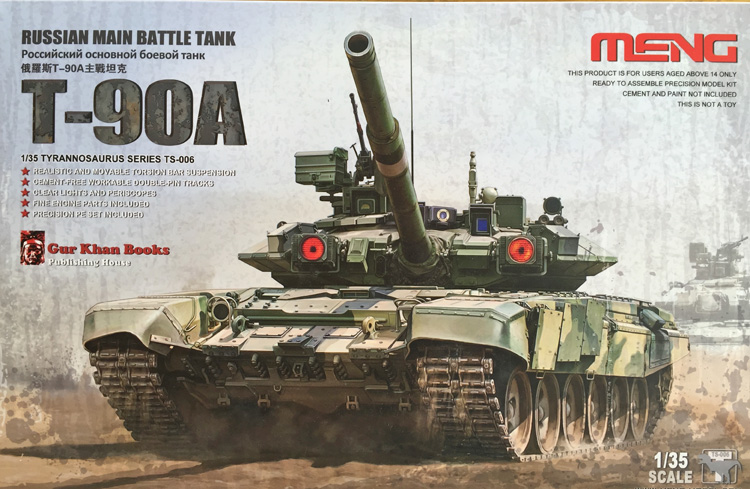 Kit ref: Tyrannosaurus Series TS-006
Price around £40.00GBP; €45.91; $48.74USD; $65.18AUS
Review by Geoff Coughlin (January 2017)
Meng are certainly making a name for themselves creating high quality packages that feature mixed media like PE, vinyl/rubber and fine details. I said in a recent review that we will be steadily working through different projects that feature Meng kits – mostly armour, but aircraft too and that's what we're doing now.
I wanted to bring you this review after we had completed the full build and you can find that full build of this impressive kit in Armour-Finished Now.
Here's a quick look at what Mark R. achieved with his full build…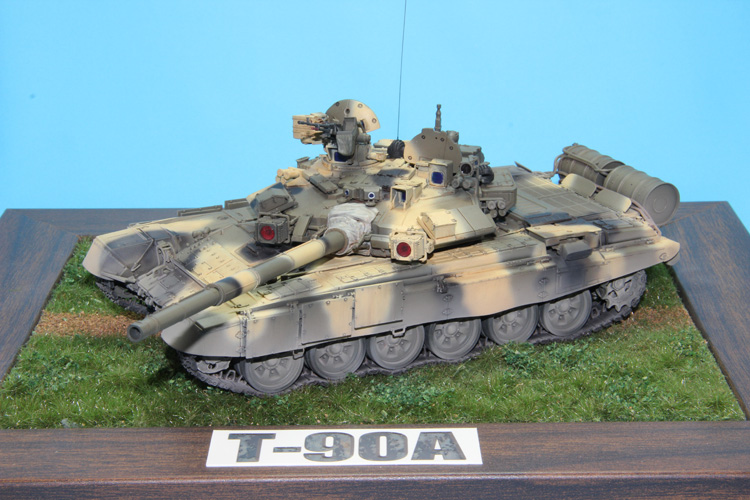 …impressive isn't it?
Back to the Meng T-90A Russian MBT in-box review
There's always talk about the poor quality flimsy boxes kits can come in and thankfully Meng realise that packaging is important if you want to create an expectation of quality and that's what you get here – a great sturdy box that has excellent box art – why wouldn't you want to build this kit from that great box-top pic!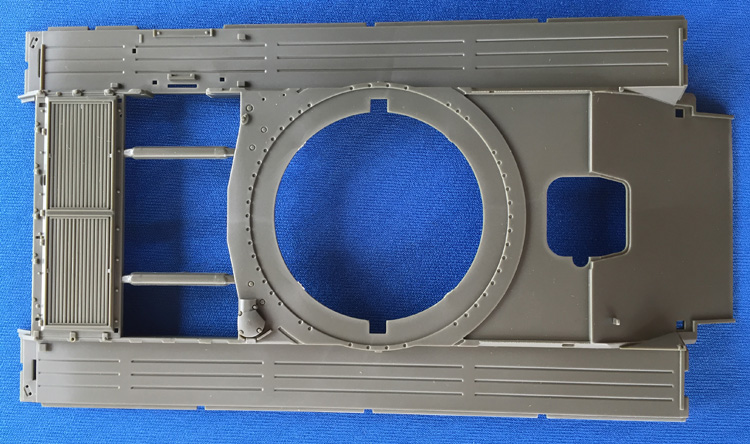 Initial thoughts
The green-coloured sprues and parts and beautifully moulded, just like Tamiya quality, maybe better and that's saying something.
I'll let the photos do most of the talking and so here they are – enjoy what you see…
You get a detailed engine that'll look good when painted and weathered. Various hatches are supplied as separate items and so you can pose these open and, ideally, include a figure or two (not included).
Tracks are click together featuring their unique Meng method (see the Meng T-90A full build for how this works in practice)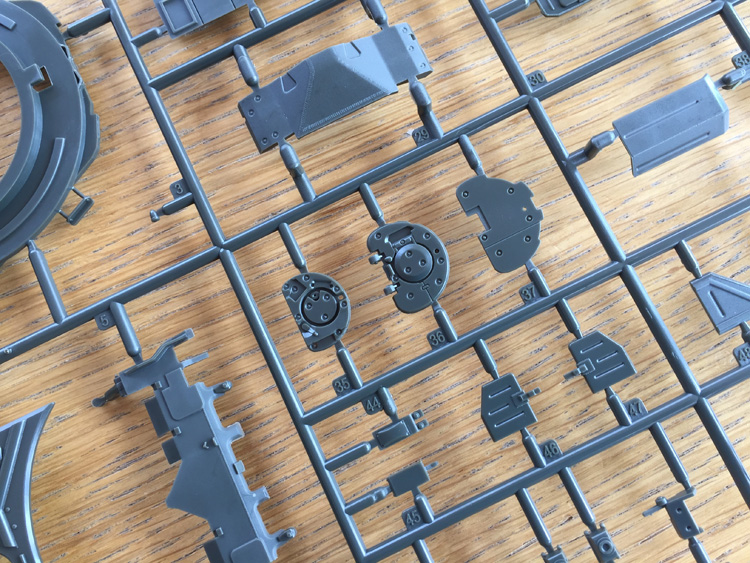 Photo etch
Some nice refinements with grills included.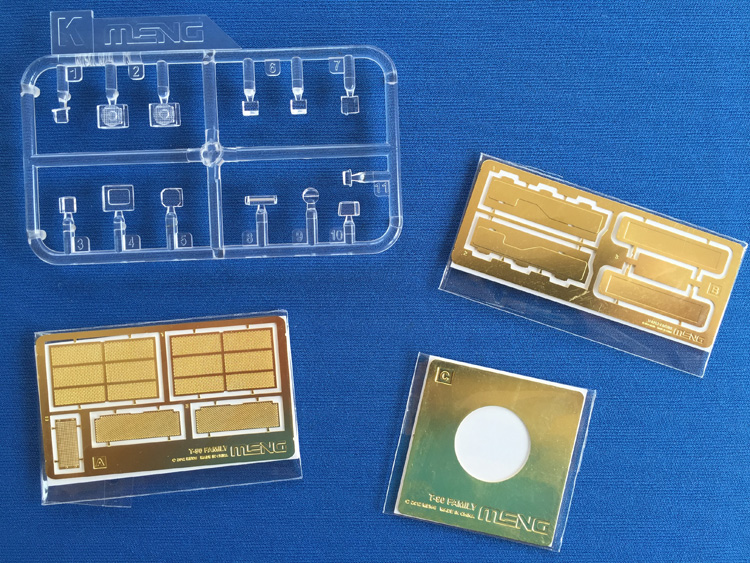 Instruction book
Nicely presented and has the usual exploded views and colour call-outs. Vallejo paint references are included in a chart supplied.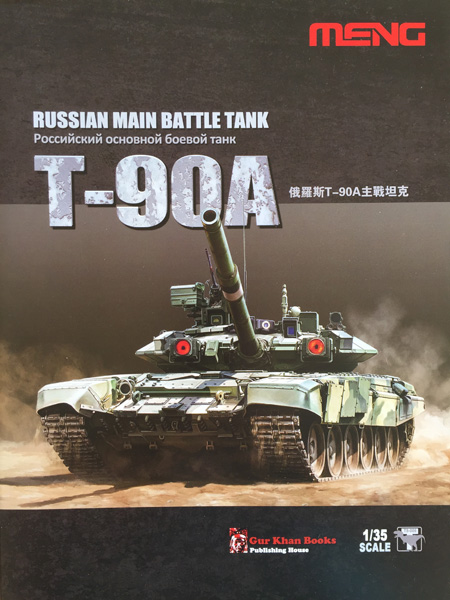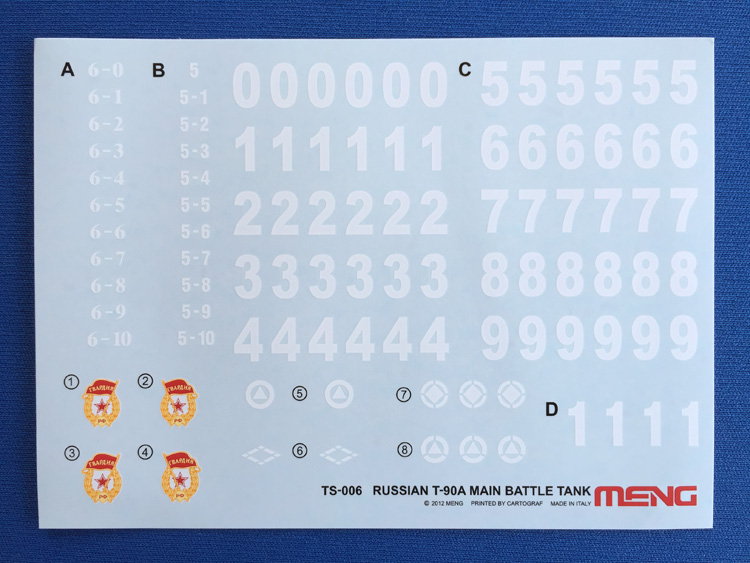 5 different finish options are included and there's a small decal sheet to cover these and all cover various Russian Motorised Rifle Brigades. The Cartograf decal sheet looks to be good quality with markings in register and good colour.
Geoff C.
SMN Quick summary Star rating out of 5
| FEATURE | STAR RATING (out of five) |
| --- | --- |
| Quality of moulding | ***** |
| Level of detail | **** |
| Accuracy | **** |
| Instructions | **** |
| Decals | **** |
| Subject choice | ***** |
| Overall | **** |