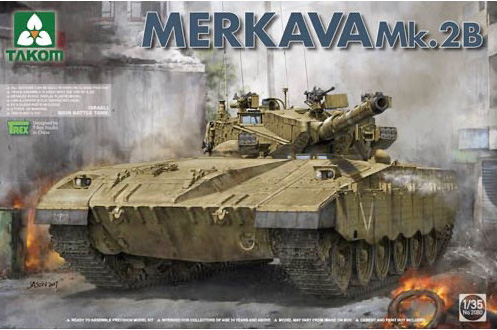 Kit Ref: No.2080
In-box review with Mathew Barron
History of the Merkava
Initially the IDF were looking to procure (and manufacture locally) the Chieftain MBT from the UK in the late 60s, however when this fell through, and further lessons were learned from the Yom Kippur War the plans to produce an Israeli made tank were restarted in 1970, and initial designs completed in 1974. The Merkava entered official service in 1979, with four main variants of the tank being deployed. It was first used extensively in the 1982 Lebanon War.
The Mk.2 variant went into service in 1983, whilst it had no major changes from the Mk.1 it had numerous minor adjustments to optimise it for urban and low intensity conflicts. The later Mk.2b had further updates to the fire control systems and thermal optics installed.
The Takom kit
On the upper hull there are four unusual pin marks and one on the turret that will require fixing before painting could commence.
The upper hull and turret are missing the anti-slip coating that was present on the Mk.2 (there is an easy fix thanks to Mig Ammo for this).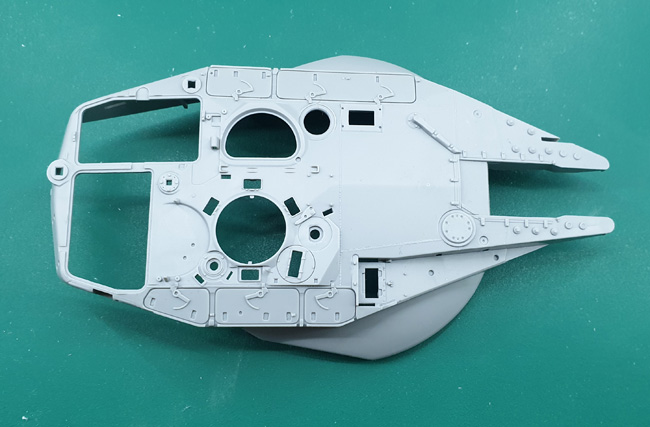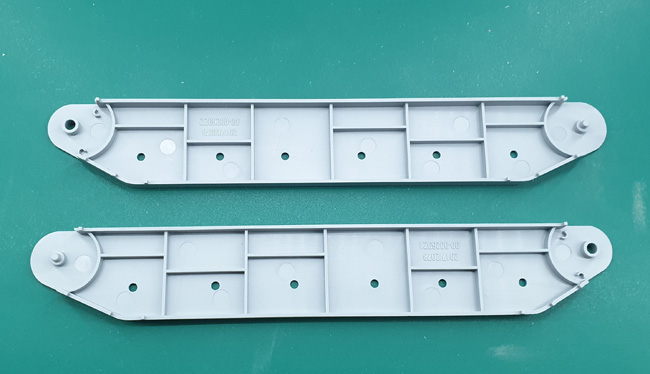 The parts look very well moulded and some nice detail is present. There are a number of Takom armour kit builds in SMN and they usually go together well, so let's hope this is the case here.
Gallery Grid

Instructions
The instructions are what you would expect from a Takom kit, well laid out with 3D rendering of the kit, clearly identifying part call outs and locations in black and white.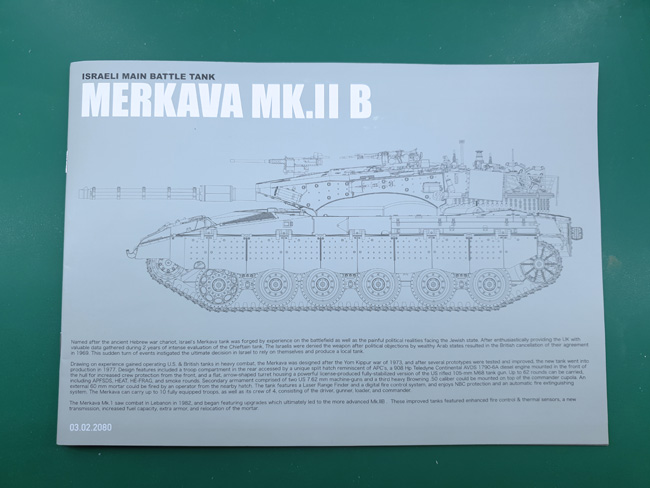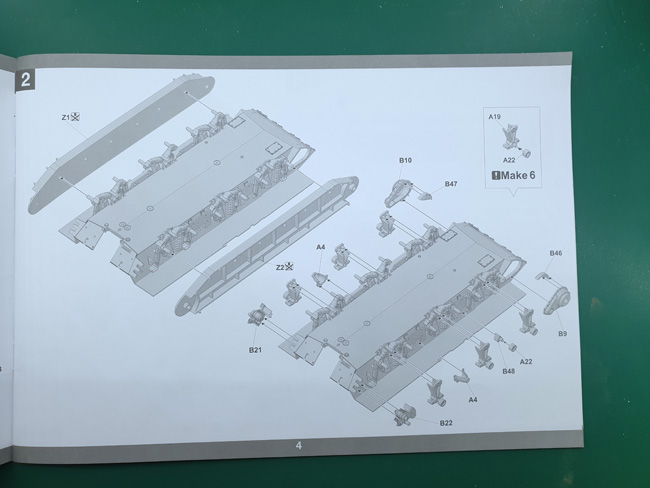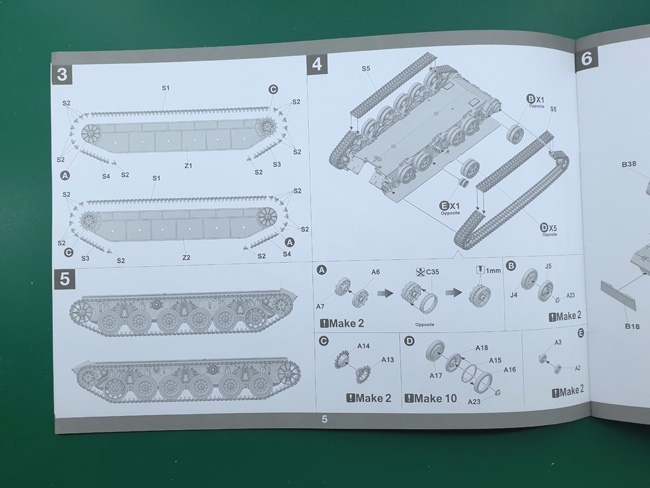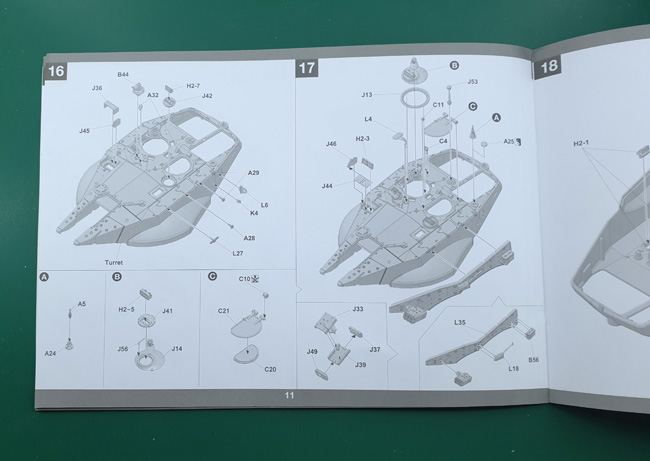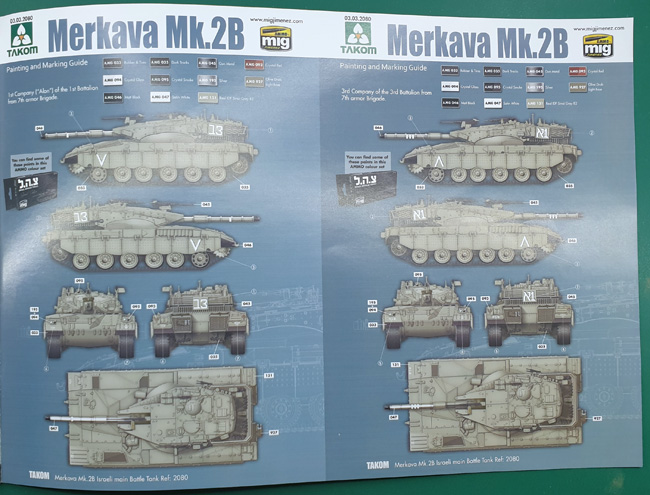 The one colour page is at the rear of the book, with the paint scheme/marking for the two vehicles covered in this kit. Paint call outs are done exclusively for Mig Ammo.
Decals/Photo Etch
The decals provided in this kit look (to me) a little thick, but should with your own personal preference to decal solutions settle down nicely. The photo etch is well detailed and looks to be in scale with regards to thickness.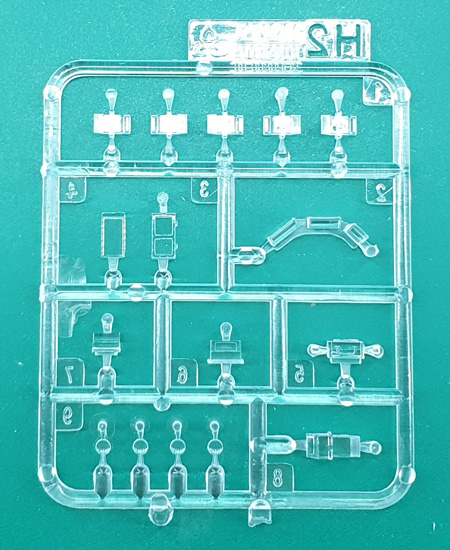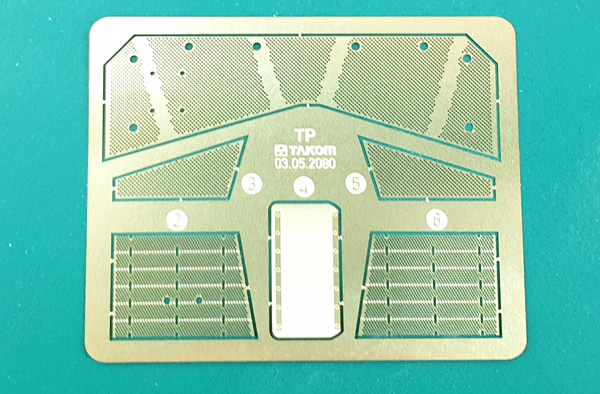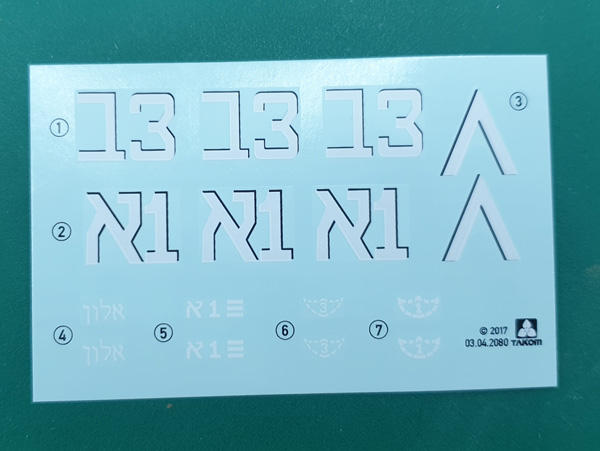 Mathew B.
SMN Quick summary Star rating out of 5