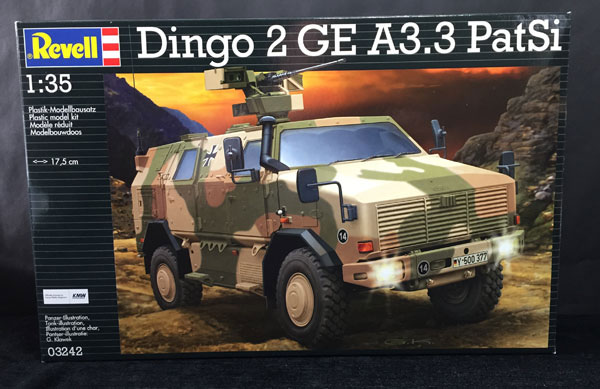 Price around £19.99 GBP (May 2015)
Review by Geoff Coughlin
Thanks to Revell for supplying our review sample. Revell model kits are available from all good toy and model stores. For details visit www.revell.de/en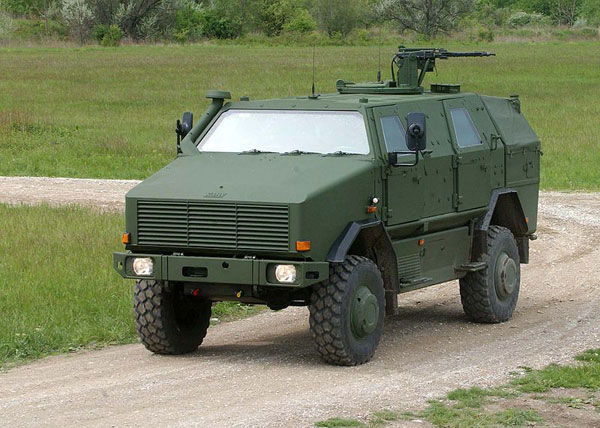 A bit of background
The ATF Dingo is a German heavily armored military infantry mobility vehicle based on a Unimog chassis with a V-hull design, produced by the company Krauss-Maffei Wegmann (KMW). It is designed to withstand land mines, rifle fire, artillery fragments and NBC-threats. ATF stands for Allschutz-Transport-Fahrzeug, meaning all-protected transport vehicle in German. It is named after the Australian native dog, the dingo. Currently KMW is developing the Dingo 2 GFF for the German Army with increased internal volume.
Textron signed an exclusive deal to produce and market KMW's Dingo in the United States. However, Textron chose its own more expensive and heavier M1117 Armored Security Vehicle for the MRAP competition, which did not receive a contract.
Features:
Surfaces with finely engraved detail
Anti-slip surfaces
Doors can be mounted in the open or closed position
Detailed interior
Detailed FLW 200 weapon platform
A choice of either .50 calibre MG or 40 mm grenade launcher
Hard-top cargo platform cover
Detailed chassis
Rubber tyres
Markings for:
Bundeswehr, ISAF, Afghanistan, 2012
Bundeswehr, ISAF, Afghanistan 2013
Bundeswehr, 2015
Initial assessment
This is going to be a welcome release, especially if modern armour is your area of interest. Revell has been producing a lot of new-tool and other armour releases in recent years and this trend seems likely to continue. We have reviewed many Revell armour kits and you can access them from here.
Moulding quality is to a high standard with very fine levels of detail across the board. The attached images should speak for themselves and you can decide what you think, especially as armour is probably your area. So I offer a basic insight into this Revell kit that's widely available and this will be good news to all of you that are interested in armour modelling in this scale.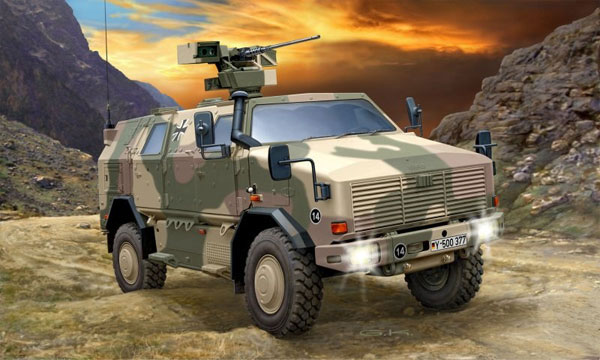 The package
Several sprues moulded in dark green plastic form the basis of the model, a set of instructions, and small decal sheet and aerial wire make up the package.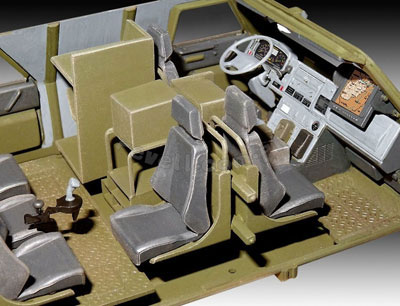 Manufacturer's model…
Here's a photo of the interior of the kit and you get an insight into what's on offer.