In-box browse with Julian Seddon (March 2020)
You can get this kit direct from Airfix
This box arrived today rather earlier than I expected. So, being locked up all day I am able to do a speedy review.
The box is illustrated with a cheerful painting of the Old Warden Moth.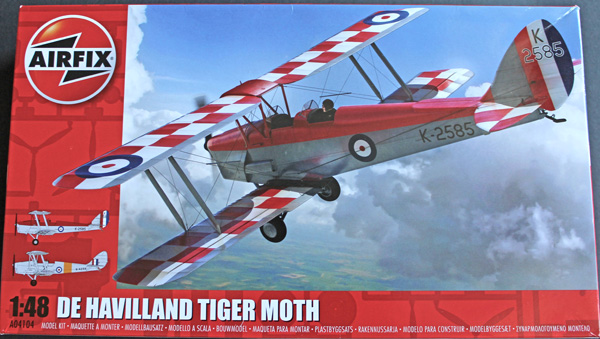 Inside there are 4 sprues, all of which look crisp and well engineered. Although it is primarily set up for the average modeller the wings have tiny indentations which, if you are committed, you can drill out and fix the wiring by what is your favourite method.
There are more small parts than I thought that there would be which will help produce a very detailed model for its size.
Gallery Grid

There is an adequately detailed engine, ideal if you wish to leave the engine cover partially open.
The transparencies are only the two screens – these are tiny and probably be the most tricky things to install without gluing them over (at least with my big fingers!)
The instructions look very "Airfix" – clear and colour coded.
There are 2 schemes, as shown below and decals are supplied for these.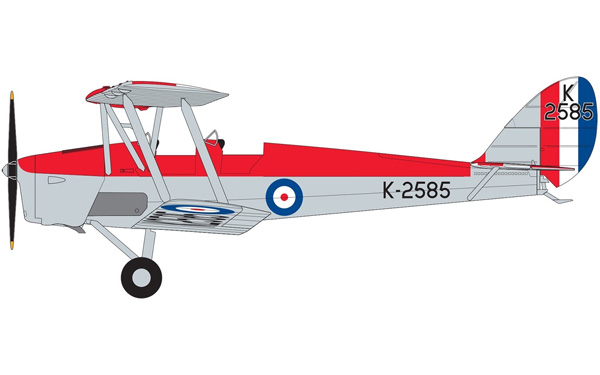 A relatively quick and straightforward build so I am looking forward to a lot of different versions !!!
Julian S.
Here's my summary…
SMN Quick summary Star rating out of 5
| FEATURE | STAR RATING |
| --- | --- |
| Quality of moulding | **** |
| Level of detail | **** |
| Accuracy | **** |
| Instructions | *** |
| Decals | **** |
| Subject choice | ***** |
| Overall | **** |
Photo walk around reference for your build…
Don't for get that you have a great walk around photo set in your SMN Photo Reference Library!

(Photo: De Havilland DH.82A Tiger Moth. Courtesy of Kogo)
A little bit of background to the Tiger Moth…
The de Havilland DH.82 Tiger Moth is a 1930s British biplane designed by Geoffrey de Havilland and built by the de Havilland Aircraft Company. It was operated by the Royal Air Force (RAF) and many other operators as a primary trainer aircraft. In addition to the type's principal use for ab-initio training, the Second World War saw RAF Tiger Moths operating in other capacities, including maritime surveillance and defensive anti-invasion preparations; some aircraft were even outfitted to function as armed light bombers.
The Tiger Moth remained in service with the RAF until it was succeeded and replaced by the de Havilland Chipmunk during the early 1950s. Many of the military surplus aircraft subsequently entered into civil operation. Many nations have used the Tiger Moth in both military and civil applications, and it remains in widespread use as a recreational aircraft in several countries. It is still occasionally used as a primary training aircraft, particularly for those pilots wanting to gain experience before moving on to other tailwheel aircraft. Many Tiger Moths are now employed by various companies offering trial lesson experiences. The de Havilland Moth club, founded in 1975, is now an owners' association offering a mutual club and technical support. (Source: Wikipedia)