But what's inside?
Panel lining strikes you when you open the box – not too bad but I've seen finer lines in this scale. Moving onto the overall shape and look; it looks about right to me. Detail is lacking but what there is looks ok with not too much excess plastic flash.
Fuselage interior detail is almost non-existent, even for this scale, and the simplified seat will need attention. There's no main instrument panel, control column, tub or side consoles, so you'll need to scratch these.
Other observations
No Dropped flaps or slats option – flaps and slats are moulded closed
Main gear units and undercarriage doors – the doors are moulded integrally with the legs – poor this and lack any detail to speak of. Separate parts are given for an undercarriage-up choice
Wheel wells and wheels – little or no detail in here and simplified hub detail
Propellers / spinner – spinner is not too bad for shape but the blades look like they would be more at home on a Focke-Wulf D-9!
Exhaust stubs – solid with little detail
MGs – very basic and moulded with the underwing gondolas. The upper cowl MGs are moulded with the upper fuselage
Stores – either 300litre drop tank or centreline bomb – the latter is quite basic with heavy fin detail.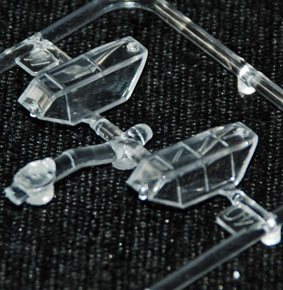 Clear parts
Two canopies are provided – the standard or Erla 'late' canopy – pretty clear but not as refined as others supplied with newer Airfix kits.
Instructions and painting guide
The instructions are clear enough and follow the usual exploded diagrams of the various sub assemblies. Build sequence is logical.
Humbrol colour paint references are given on the colour painting guide and the guide itself looks very good – just a shame that the RLM references aren't given too.
Decals
Good quality sheet is provided offering two great schemes for your Bf 109G.
The markings supplied cover: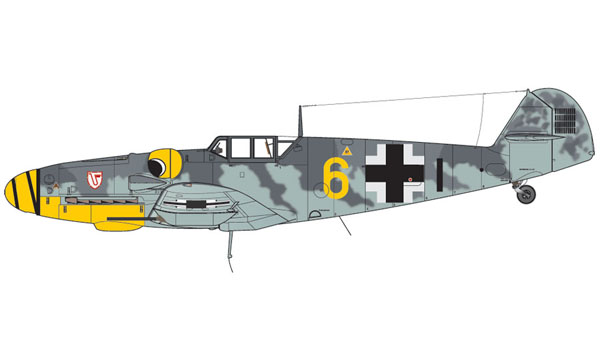 Option A – Messerschmitt Bf109G-6 flown by Ofw. Alfred Surau, 9./JG3, Bad Wörishofen/Germany, September 6, 1943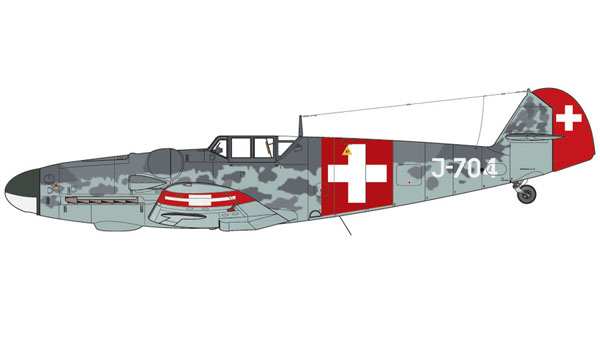 Option B – Messerschmitt Bf109G-6, Fliegerkompanie 7, Swiss Air Force, 1945
Overall then
Certainly disappointing by the higher standards being set my Airfix lately. I built their F22 and that simply blows away this offering in every respect.
Geoff C.
SMN Quick summary Star rating out of 5
| FEATURE | STAR RATING (out of five) |
| --- | --- |
| Quality of moulding | *** |
| Accuracy | ** |
| Level of detail | ** |
| Instructions | *** |
| Decals | **** |
| Subject choice | **** |
| Overall | *** |