The sprues are moulded in grey plastic and show no signs of flash at all. The level of detail is very high and looks that HK have done a good job replicating the pipes, cabling and panels.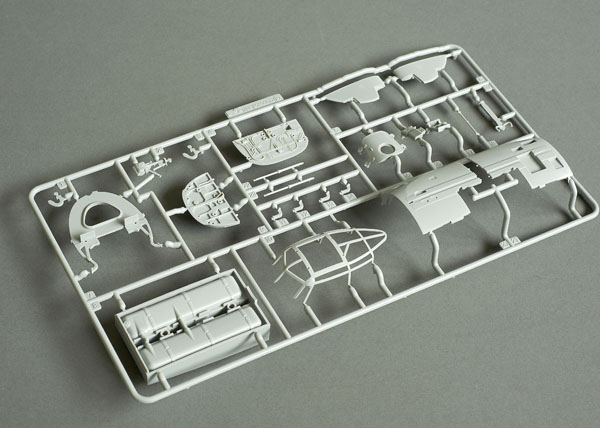 It is also noteworthy that the canopy frame is a separate item as the Mosquito had both internal and external frames. There's 2 Merlin engines in the box as well so a fully opened up build is available.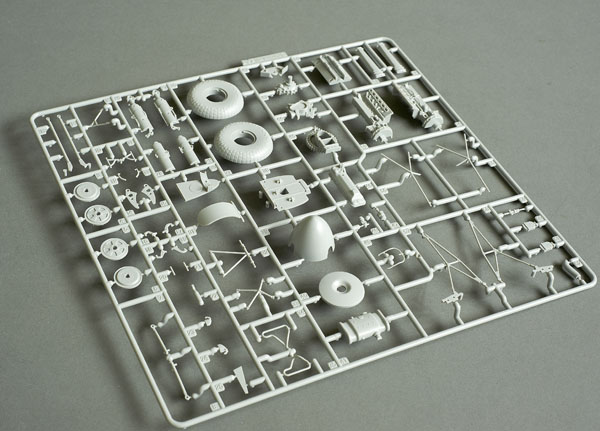 The clear parts are very nice. Virtually no distortion and crystal clear. It's also nice to see the sprues have raised pegs to protect the parts from rubbing/damage.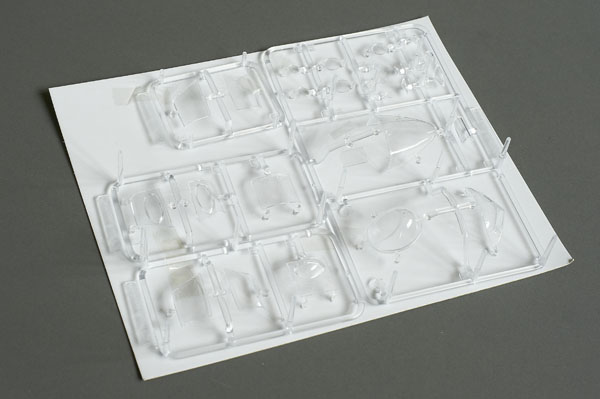 Now to the really interesting part; slide mould technology. The wings are a single piece, no more cleaning up of the leading edges. Very clever indeed.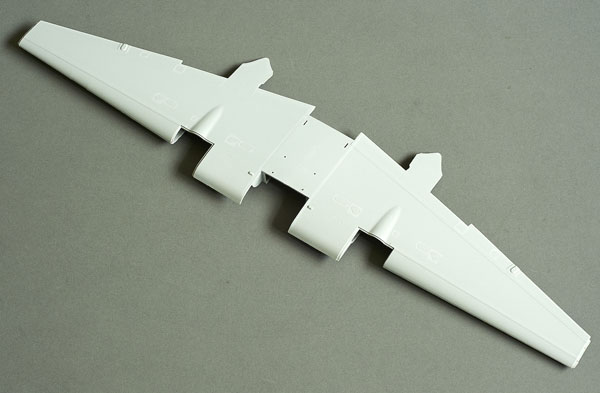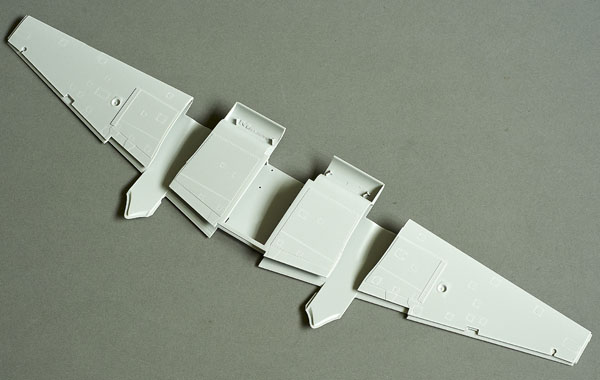 The fuselage is also slide moulded with the rear section as one piece and the front as well.

It will be interesting to see how this new technology fits into our hobby, but from my opening viewing seems like a step forward.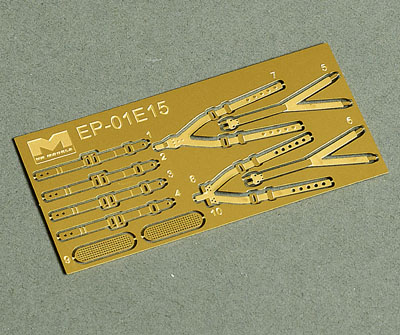 There's a small photo etch fret with seatbelts and radiator covers, although I would suggest the belts would be replaced with fabric offerings given the scale.


Decals are from Cartograf and provide markings for three planes: 2 British and a Soviet lend-lease for something different.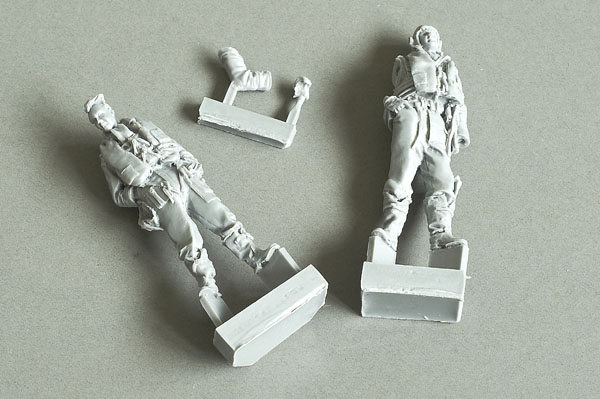 A nice surprise to conclude are 2 resin figures from the hands of Steve Warrilow which are beautifully done and will make a great addition to the finished build (Dave C will also be pleased! GC).
Conclusion
This is a superb kit and should build up to a mighty fine model. With this and the new Tamiya 1:32 Mossie also on the way we have never had it so good. Hong Kong Models continue to raise the bar with each of their new releases.
Highly recommended
Aaron S.
A note from Geoff
I notice that a few modellers have taken this kit to task in terms of the nose contour and engine cowl profile. Aaron has examined the kit carefully and his conclusion is that these possible 'issues' don't seem to be that obvious and there's no denying that this model certainly looks like a Mosquito B Mk.IV. The bottom line is the new Tamiya model is expected to be released at the same or similar price point to this offering from HKM and that means this kit will have considerable competition on its hands.
In any event, keep a very close eye on Build Now – we will definitely be bringing you 2 builds of this HKM kit (from Aaron S and Dave C) plus at least one of the forthcoming Tamiya de Havilland Mosquito – so, whichever way you go, you'll get fantastic help and insight into building both models ☺ happy days indeed!
SMN Quick summary Star rating out of 5
| FEATURE | STAR RATING (out of five) |
| --- | --- |
| Quality of moulding | **** |
| Accuracy | *** |
| Instructions | **** |
| Level of detail | **** |
| Decals | ***** |
| Subject choice | *** |
| Overall | **** |