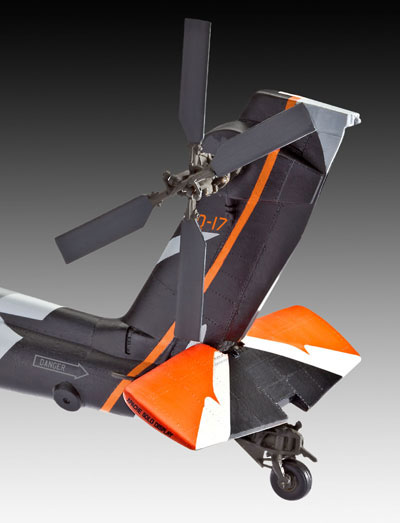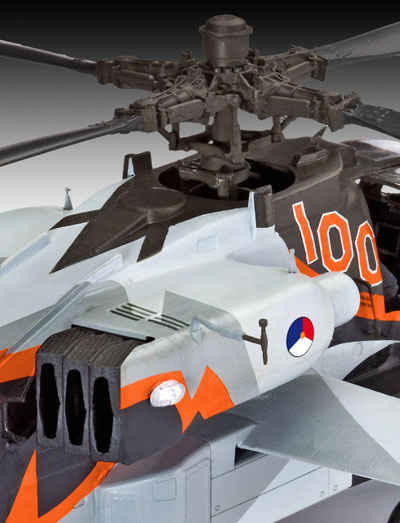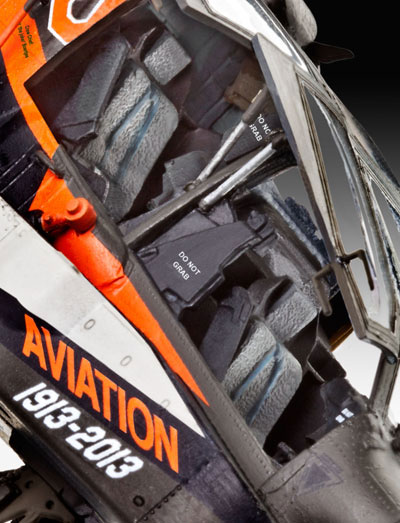 The Revell Kit
This is an older Revell kit, originally released back in 1986 but, having said that makes a welcome return nonetheless. I can't remember when I first saw this kit but it's good to see it again as it's is a fairly good representation of the type and there aren't too many models of this version in this scale – the Hasegawa offering being one of them.
Box and contents
The box art features a Royal Netherlands Air Force AH-64D in full "100 Years of Military Aviation" (1913-2013) commemorative markings – one of the three RNAF marking options included.
Looking at the manufacturer's photos of their completed model you can see that it makes up into a decent-looking subject.
So what's inside…?
The grey sprues are packaged well and no damage is apparent. Taking the main components first, they are quite well tooled and recessed panel line and raised rivet detail abound and have a dated feel and feels brittle. To be fair the real AH-64 has a lot of raised rivets. No distortion was apparent although there is some flash on some of the parts; hardly surprising given the age of the moulds and this will need careful removal.

The cockpit looks busy enough with reasonable moulded seats and other cockpit detail like the instrument panels and decals provided on the decal sheet for the main instruments. The moulded raised detail is pretty good and I would be tempted to paint the panels and go that route, adding some nice subtle dry-brushing to enhance the detail. This is 1:48 scale and the cockpit is largely on show, so it's worth making the effort for sure. A decent aftermarket seat harness for each seat could be a very good idea as much of the interior is visible on your finished model, especially if you leave the access door open.
Undercarriage sprues
The wheels and undercarriage units are a feature of the type and look ok, but will be helped by adding additional details (check out the reference photos).
Options
That great 30mm chain gun is quite well captured although look for additional metal replacement parts from manufacturers like Master Model – they may have something to offer here.
Additionally, Hellfire missiles and rocket pods are included that are typical ordnance for the Apache.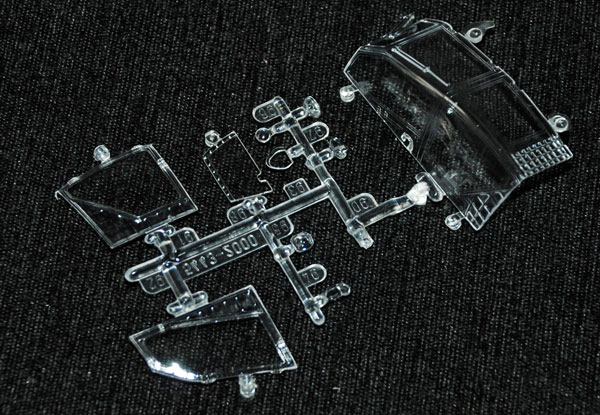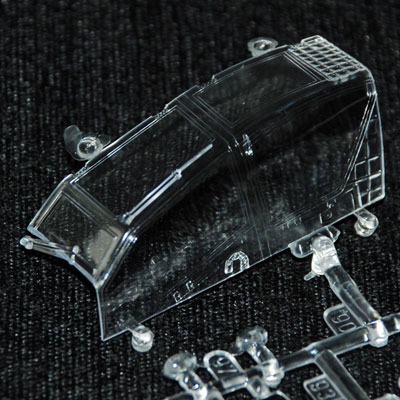 Clear parts
The clear parts look clear and no moulding defects apparent with good definition between the glass and frames.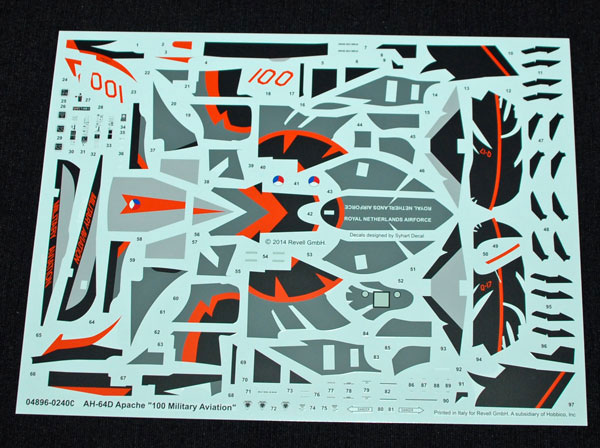 Instructions and decals
The Revell instructions follow their usual exploded stages format. Location of parts is clear but colour paint coding is for Revell paints only. The build sequence is pretty standard and logical but many modellers will part company with the stated order to suit their experience. Also, take care with your references for the specific aircraft, version or other operator as there will be some mods required, so be prepared for that.
The decals look to be good quality – certainly different subject choices than offered previously. Stencil detail is also provided and is almost always well worth adding, especially in 1:48 scale to add additional interest to your completed model. All the colours are in register and colour density looks impressive and carrier film limited, so I wouldn't expect any problems with application.
Conclusion
This is a great subject should sell well and be popular with modellers, especially with those that have an interest in choppers – and high-vis commemorative schemes! The inclusion of slightly different colour schemes on the decal sheet provides an option if you want something just a little less 'loud'. The moulds look to have stood the test of time quite well. As you can see from the manufacturer's model included in this review, the model can make up into a good representation of the type.
Recommended for all scale modellers.
Geoff C.
SMN Quick summary Star rating out of 5
| FEATURE | STAR RATING (out of five) |
| --- | --- |
| Quality of moulding | *** |
| Accuracy | *** |
| Level of detail | *** |
| Instructions | *** |
| Decals | **** |
| Subject choice | **** |
| Overall | *** |