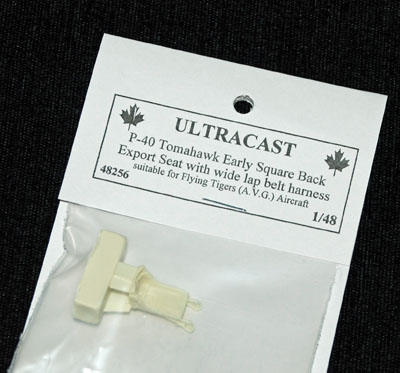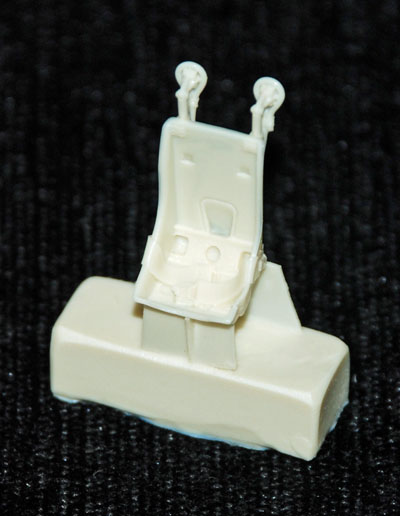 Ref: 48256
Price around $5.95 (CDN Funds)
Review by Geoff Coughlin (May 2014)
Our thanks to Ultracast for supplying our review sample. Get this impressive resin item here now.
Ultracast produce quite a lot of excellent quality accessories now, from resin figures through to resin accessories and decals, so their website is always worth a good look – check it out at www.ultracast.ca
This package contains a very neat resin set designed for the P-40 Tomahawk fighter. The item featured is the early, square-backed seat with wide lap belt harness. The item is suitable for Flying Tigers (AVG) aircraft.
The photos hopefully tell you all you need to know and as you can see this item is well moulded with excellent detail and is designed as a straight replacement for the kit part.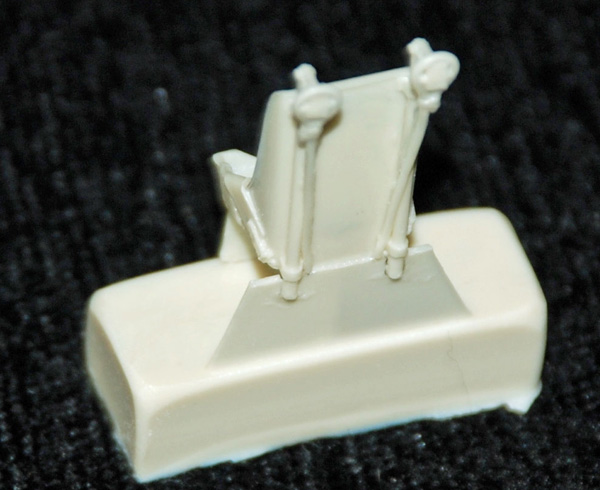 Highly recommended
Geoff C.