Interestingly the main wheel bay surrounds are a cast vinyl, very soft and flexible.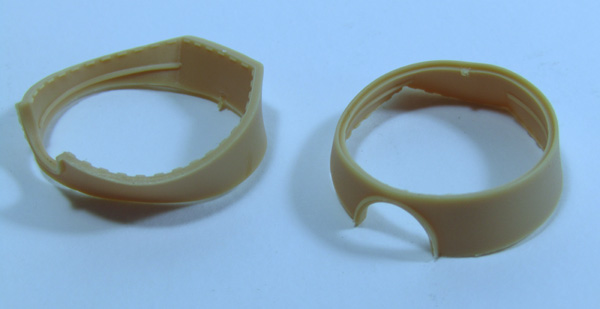 Two small frets of photoetch brass are supplied, mainly engine parts and the option for seatbelts, despite the inclusion of the HGW fabric set.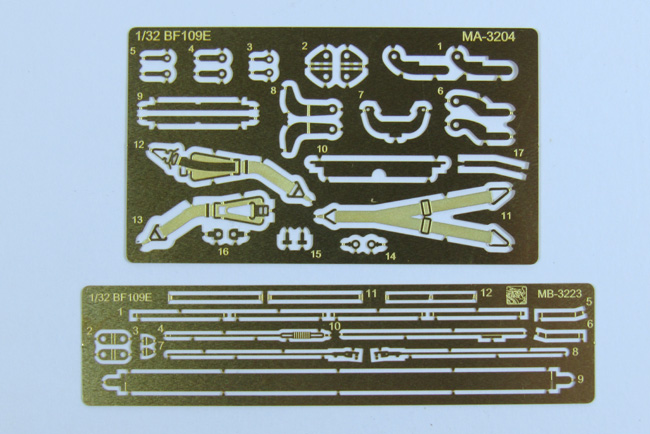 HGW produce additional photoetch sets for interior and exterior, but those are not included in this boxing.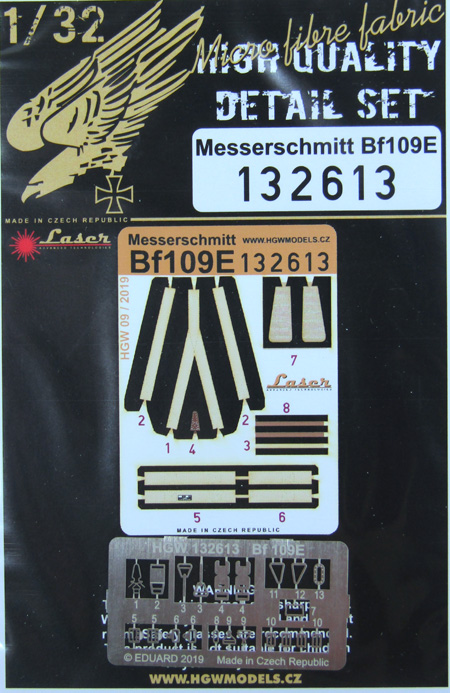 I have not used these fabric belts before and it looks like an interesting method of application, which I will discuss during the build.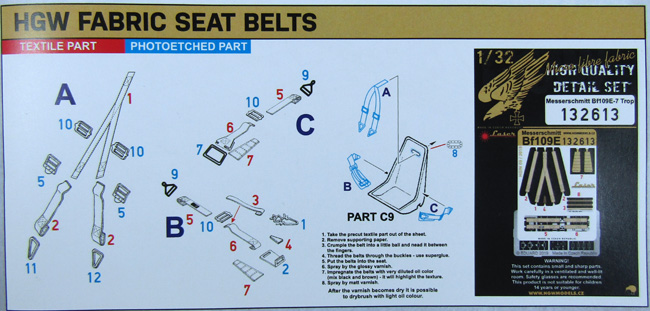 The kit has three instrument panels with raised detail, but HGW have supplied a pre-painted etch set from Yahu Models of Poland. This looks quite impressive to me, a step up from the typical eduard level of detail.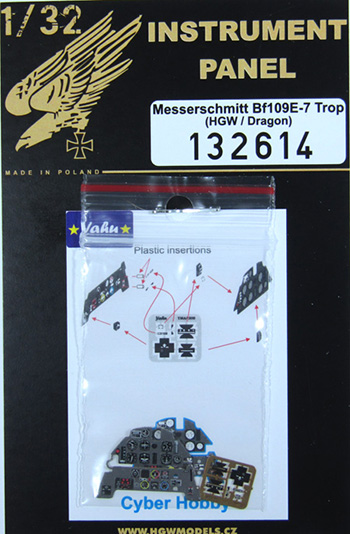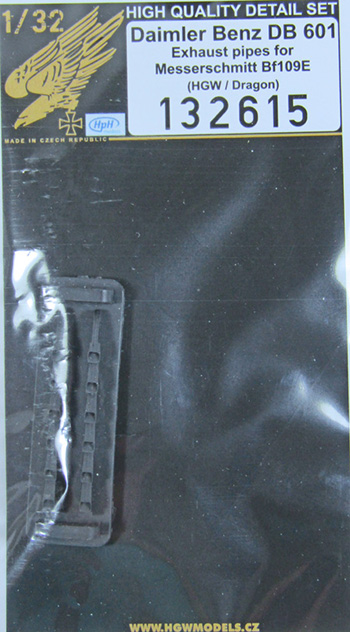 Already mentioned is a pair of resin exhausts, cast in Black and from first glance look free of defects.