On the plastic sprues we find the same quality. There are plenty of parts but not in excess, what I mean is that it's possible to obtain lots of details with only the necessary number of parts, and it looks like ICM have made it here. All the parts are excellently injected, no sink marks are visible. The parts have very crispy detail. Parts such as the landing gear have a really nice look, thin and full of details. The moveable parts have soft details and not overdone like is easy to find in other kits.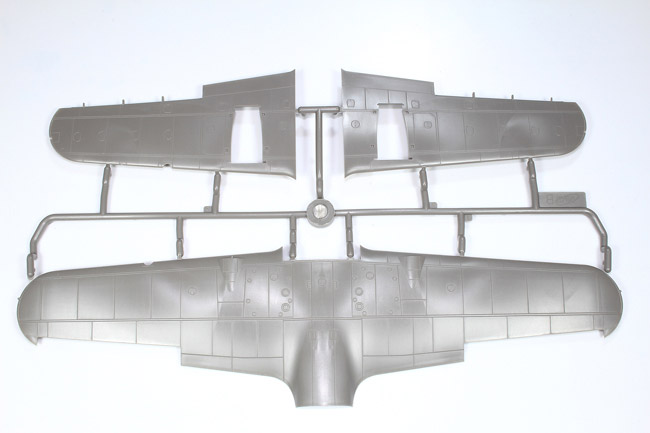 The panel lines on the fuselage are perfectly moulded, fine delicate, and they are there all the way to the end of it. They don't fade and maintain always the same deepness and width.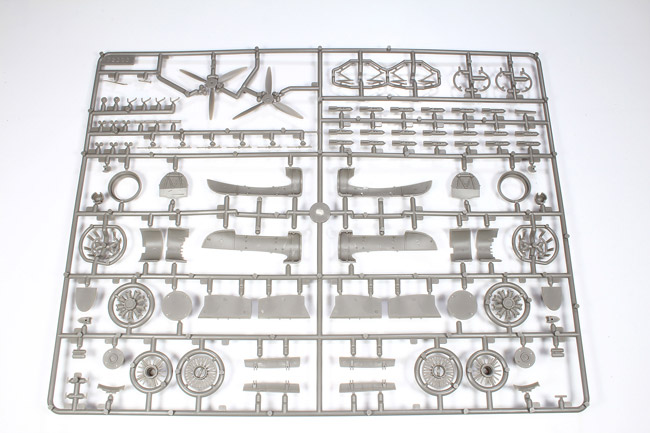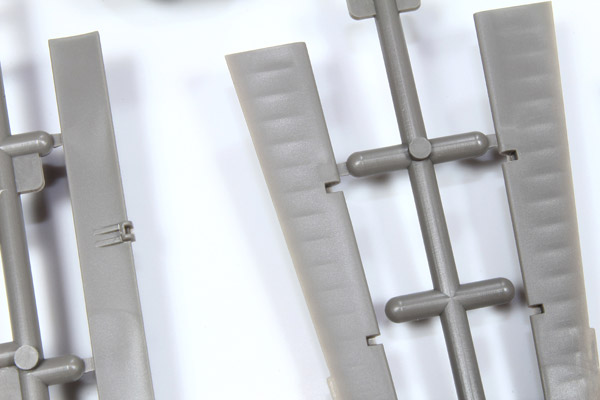 With such a good quality on the clear parts it should be interesting to have nice interiors, and it looks like ICM didn't discard attention to this area of the kit. There are more that 20 parts for the cockpit, they are crisp and with enough detail for the scale. It will be easy to get a very eye-catching look with a fair amount of work, maybe it would be a good idea to introduce a small fret of P.E. for the smallest parts, like the seatbelt. I am sure that the aftermarket companies will fix this "fault". The machine guns have enough detail, and they are so small that they will fit the job perfectly.