On to the kit
First off, the box. Very nice artwork depicting this sleek aircraft resplendent in varying shades of blue-grey. The side panels of the lid and tray box show pictures of the completed model. A strap line tells us that the kit has 'Recessed panel lines and rivets. Raised letter PVC tires. Photo etch super detailing parts and Scalemaster premium decals'. Mostly correct other than this particular kit version does not come with PVC tires although other versions do. Not sure why but it doesn't bother me to be honest.
Opening the box is a bit of a wow factor as the upper and lower fuselage halves are mounted on a card above the sprues.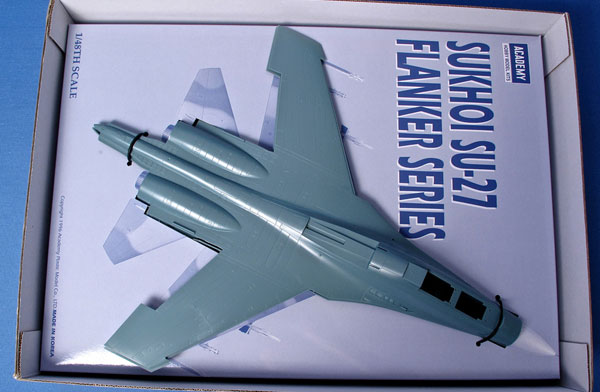 The idea of a horizontally split fuselage may not be to everyone's taste but in this flat backed style of aircraft, it makes sense. However, having the long twin engine pipes moulded onto the fuselage halves may make this look a little simplified. These will need some careful masking off in the painting process but shouldn't be an issue.
On initial inspection, the fuselage halves appear to have some finely moulded recessed panel lines and rivet detail, certainly looks suitable for this scale. There is some nice panel detail, the area around the starboard gun port looks quite nice and will give a nice contrast in a metallic colour.
There is a little bit of wiring and pipe work detail moulded into the wheel wells which could easily be enhanced if you so wished. There does not appear, at this stage, any warping in the fuselage halves and they look as though they will go together well.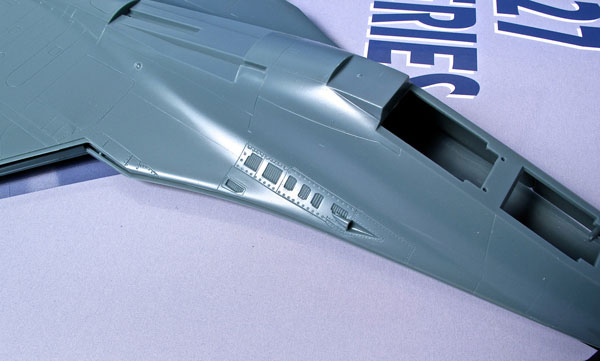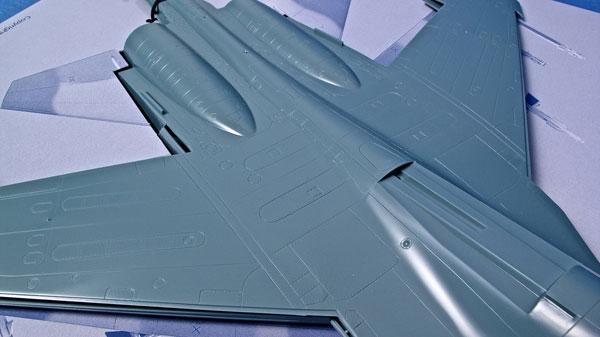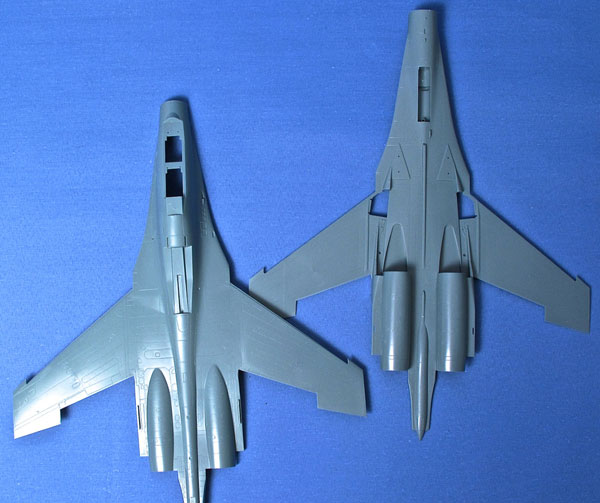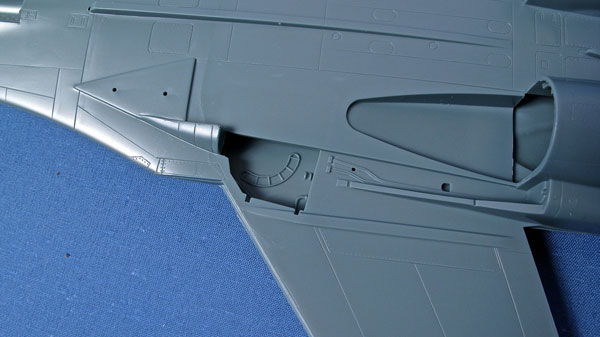 Removing the card holding the fuselage exposes three plastic bags of sprues one contains the clear parts which look reasonable. The biggest problem is that the long single canopy has a central seam line which will take some careful removal and re polishing to correct. I have done this before but I could have done without it on this canopy. Other clear parts are for light lenses etc. as usual. There appears to be a missing canopy, this is simply because this sprue is used for two types and they remove the unwanted one.