The rest of the sprues
I have read much about how the nose cone is a little too 'portly' and third party corrections are available in resin but for me, it will be near enough. However, the rest of the detailing on the parts looks quite good, the landing gear is especially well detailed. Not sure about the weapons load out as I am not familiar with the type and no details are given as to what they are so if anyone can tell me, I would appreciate it.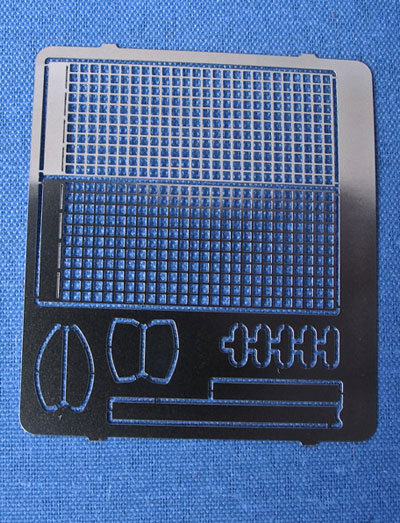 Photo etch
A small photo etch sheet is included which is mainly the two large mesh F.O.D gates that sit inside the engine intakes. These, on the real aircraft, hinge so they can be deployed in the closed position when on the ground. I have seen it mentioned that they are sometimes seen closed while the engines are at idle on the ground so I will be using them as such as they are quite a feature.
Decals
The decals appear to be reasonable. The markings are clear and in register but the writing on the stencils etc. is not readable, even if I could read Russian.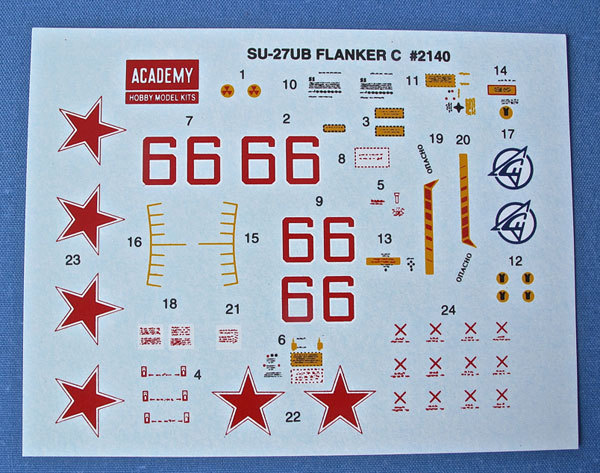 There appears to be only one scheme, as depicted on the box artwork, but sadly, I have no idea what unit it depicts as there is no other information.