The instrument panel has raised detail that will dry brush up nicely for this scale. Along with all this lovely detail, HPM have also given us parts options to produce different variants of the aircraft. There are four different nose cones to choose from applicable to Mirage III, Mirage V, reconnaissance version and I am guessing the fourth is for the two seater D model???  The choice is yours…….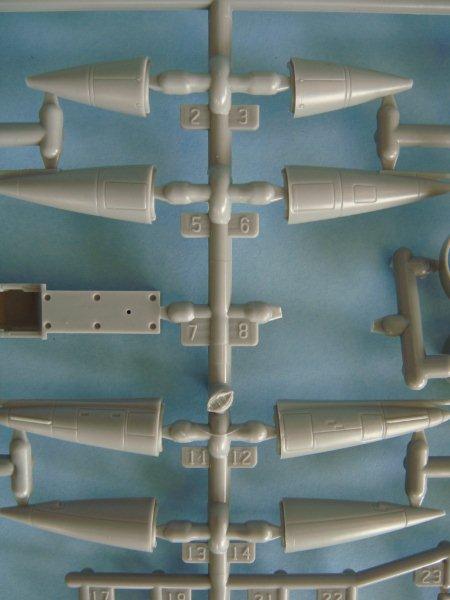 But it doesn't end there, two different tail cones, along with a tailpipe extension piece to accommodate the longer version.
It all looks good so far, but does it fit…..? One way to find out……..
The above is pure dry fit, no glue or hidden tape…….to me the fit looks perfect.
Clear parts…..
The clear parts come on a separate sprue (D) and look wonderfully crisp & clear, there are options here for a framed or unframed windscreen and a canopy for the two seat version, that I believe is a future release. The canopy can be posed open or closed.
Instructions & colour guide
The instruction sheet is an A4 fold out printed on both sides.