But hang on, here's a pleasant surprise……..a comparative paint colour table, now some mainstream kit manufacturers could learn from that, eh??? (Revell, take note..)
All the main paint manufacturers are here, so much time saved in researching the best match. Well done HPM….love this little touch.
The instructions are broken into '17' steps, although on the last page steps 15 & 16 appear to be repeated, but this looks like a printing error on the numbers. Let's call it '19' steps between friends..???
Only one point of note with these instructions, and that is in regard to the variant options supplied with the kit. These do not appear to be referenced or the variant identified. I must assume this is for future release kits?
The colour and painting scheme chart also details the decal positioning. This is a full A4 glossy print on three pages.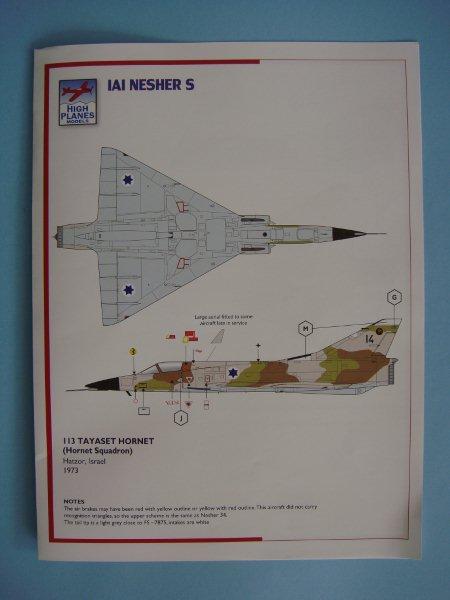 Only the Nesher S for three airframe options is depicted, once again the kit variants are not included.
Decals
The single sheet of decals covers all three airframe schemes plus common stenciling. The quality appears excellent, with everything in register and excellent colour saturation.